IASPA Business Partnership Information
Is your company interested in connecting with IASPA? We have opportunities to engage year-round with our members as well as during our Annual Conference Event.
Incorporated in 2006, the Illinois Association of School Personnel Administrators has grown into the premier Association for educational human resources professionals in the State of Illinois.
IASPA provides resources to over 425 members who learn by attending our Annual Conference & the HR Essentials Workshop, participating in various Webinars, utilizing website resources, and networking with their HR colleagues. An additional 250 Illinois administrators receive IASPA This Week, our weekly communication.

Over time, our sponsors have asked, "We already host a booth at the IASPA Annual Conference. How else can we connect with IASPA members?" Let us help you connect with human resources professionals in Illinois! Please contact us for additional information at bdombroski@iaspa.org.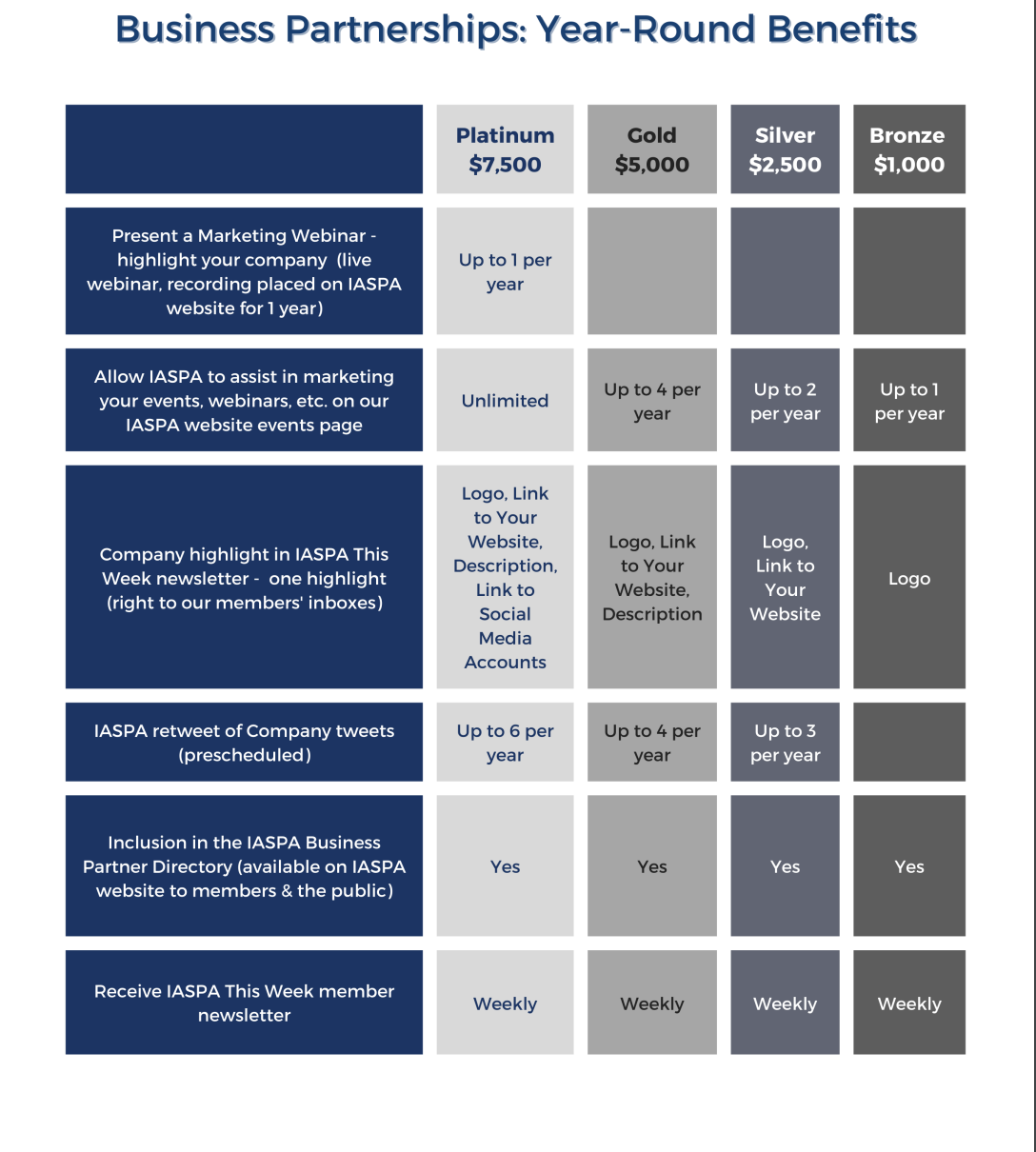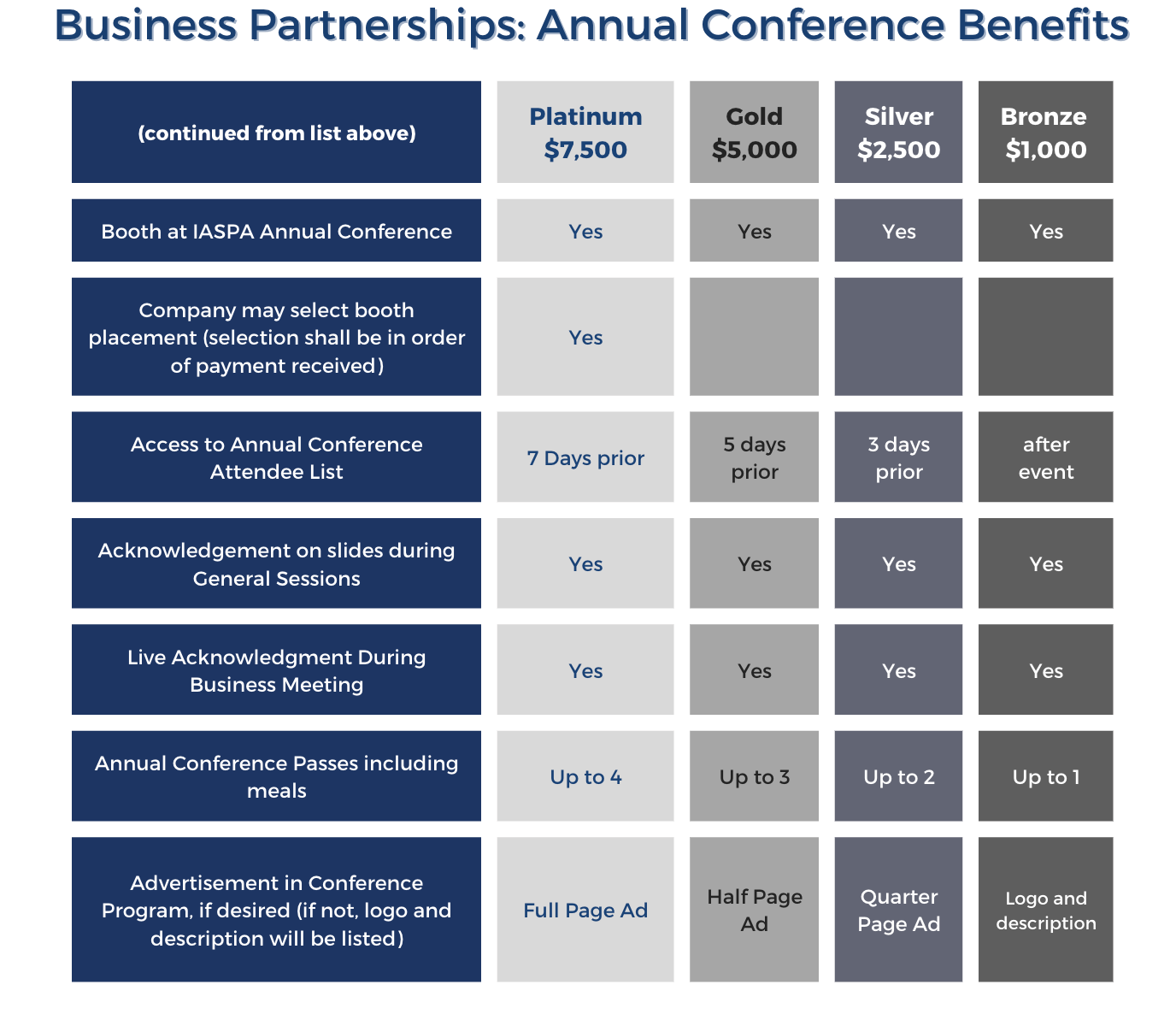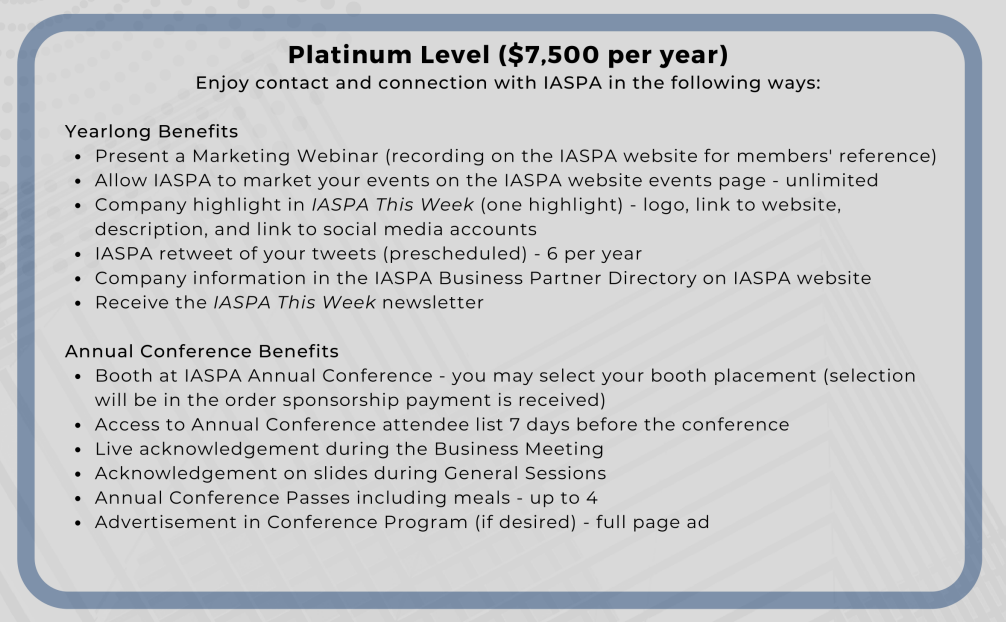 CLICK HERE TO BECOME A PLATINUM LEVEL PARTNER