Virtual Job Fairs for Illinois School Employers
IASPA's virtual job fairs help Illinois public schools meet potential candidates for employment. Your administrators and instructional leaders will make direct, private connections with new and veteran educators on the convenient online platform.
Recruit licensed teachers, school support professionals, administrators, licensed paraprofessionals, and substitute teachers for immediate hire and the next school year.
"IASPA's virtual job fair was extremely well-organized, easy to navigate, and yielded a large pool of qualified candidates that definitely enhanced our recruitment efforts."
-Dr. Julia Wheaton, Assistant Superintendent of HR, CHSD 230
Two virtual job fairs produced in 2022 helped to connect more than 2,000 qualified job seekers with participating districts. In 2023 we will continue this helpful resource with three virtual job fairs.
Wednesday, January 11, 2023, 5:00 to 7:00 PM - for licensed administrator positions

(registration closed)


Booth Owners and Representatives Log In


Tuesday, March 7, 2023, 3:00 to 7:00 PM - for educator and support positions,

(registration closed)


Booth Owners and Representatives Log In


Wednesday, June 7, 2023, 3:00 to 7:00 PM - for educator and support positions, (registration deadline 5/31/23)
Employer Registration Opens Soon!
The registration deadline is 5:00 pm on Wednesday, June 1st.
Employer Registration has ended. Contact jobfair@iaspa.org
The professional team from VitaminK12 produces each event with a focus on creating a high-value experience for all participants. We search out talent on your behalf by reaching out to attract qualified candidates who are:
From underserved and underrepresented populations.
New educators entering the field.
Licensed educators working in other fields.
Alternate careers / career-changers.
Out-of-state educators.
This is a cost-effective and time-efficient way for human resources professionals, principals, and other hiring administrators to meet prospective employees.
How it works for employers
Register: Complete the employer registration form on vitamink12.com.
Set up your booth and assemble your representatives (recruiters): Shortly after registration, the designated district contact(s) will receive an onboarding email with a guide on how to set up the virtual booth for the best candidate experience, a FAQ on managing the booth, and key dates for live training. This guide will include three live "booth owner orientation" sessions to learn how to customize their booth and plan for a successful job fair (recording available afterward).
Prepare: Employer representatives recruiting at the event will also have three live opportunities to participate in special training sessions to instruct them on using pre-event resources to recruit and effectively engage during the live event. Training will provide best practices for communicating and tracking, and will walk participants through how to use the screening tools available to identify the best potential candidates for your organization.
Recruit Early: In the weeks before the live event, employers have access to the candidate registry, a spreadsheet-like view of candidate profiles with powerful filtering on candidate traits like desired geographic area, positions, licensure, etc. Teaching candidates at the educator events will be invited to complete the Humanex StyleProfile Builder™ talent inventory, the results of which are available to participating IASPA members. The candidate registry is a powerful tool that helps you gauge how to staff your booth and reach out to candidates that fit your needs to make a connection and even schedule chats at specific times during the live event.
Attend: Each representative will log in to the live event during the designated times to connect with candidates for scheduled and unscheduled chat interactions. Each chat has a 10-minute timer and will start as a text interaction. Representatives can invite the candidate to video chat. They can also extend the chat time and route candidates to other representatives in their booth.
Follow-up: Employer representatives have continued access to the database of all candidate profiles. At the Gold level, employers receive email addresses and telephone numbers in spreadsheet format, and resumes in a searchable Google Drive folder for candidates that have not opted out. Representatives have continuous access chat transcripts and performance reports from the event.


Watch the May 3rd, 2023 Information Session for Employers
What is Included with Employer Registration?
Choose from two employer packages for each job fair. Each package includes resources for before, during, and after the job fair. Pricing is based on the package chosen and your organization's type, and if you have an active IASPA membership.

IASPA Members Districts and Business Partners Receive Discounted Pricing for the virtual job fairs.
Not a member?
Join IASPA today!
The savings in your job fair registration as a member may exceed the cost of membership.
Packages
SILVER
GOLD Sold Out
IASPA Members
$475
$725
Non-IASPA Member Illinois Public Schools
$550
$825
Businesses and Non-Illinois Public School Organizations *
$1,700
$2,000

Bulk access to contact information and resumes of candidates that have not opted out. Extract email addresses for your specific positions of need.

✗

✓

"Featured Employer" status increases visibility and promotes your organization in the job fair advertising to candidates.

✗

✓

Virtual booth customized with your own content (e.g., text, hyperlinks, images, and videos). Booths can be copied from 2022 virtual events.

✓

✓

Employer representatives with access to potential candidates before, during, and after the event.

5

10

Remove the limit of employer representatives in your booth to screen and meet potential candidates. Fee is per-event.

$100/event

Live and recorded training for Booth Owners and representatives.

✓

✓

Early access to the registry of all candidates and their profiles for efficient screening.

✓

✓

Invite and schedule chats with candidates. Match candidates with the appropriate representative. Booth owners can schedule on behalf of other representatives.

✓

✓

Humanex StyleProfile Builder™ talent inventory results to identify candidates most likely to be successful teachers (available with March and June events; IASPA member districts only.)

✓

✓

Text and video chat with candidates during the live event.

✓

✓

Hand off candidates to other representatives during the live event. Efficiently route prospects to the right recruiters in your organization.

✓

✓

Post-event booth visitor and chat report in an easily accessible spreadsheet for follow-through with all high-potential candidates.

✓

✓

Continued access to the full candidate registry and profiles for participating representatives. Access the pool of talent long after the event is finished.

✓

✓

White glove booth setup by our team. Worry-free, professional design from experts. One fee covers all events for 2023. Limited availability.Sold Out
$250/all-events**

** - White glove booth setup price for non-school institutions is $500. One fee covers all events.
Available discounts:
* Active IASPA Business Partners receive a $200 discount per event on checkout.


$50 per event "early-bird" discount for IASPA members only. Deadlines for early-bird discount:


12/3/22 for the 1/11/23 event


1/27/23 for the 3/8/23 event
4/26/23 for the 6/8/23 event


10% off registration fees when registering for multiple virtual fairs at the same time.
Accelerate your recruiting and hiring. Meet more qualified candidates.
Just to reinforce the power of the virtual job fair, we are a very small district (720 kids). We have made 6 hires for next year (a lot for any given year) and all of our hires came from the job fair. Please don't ever stop this format!
-Mary Henderson, Ed.D., Superintendent, Roselle School District 12
Guidelines for Employers
Participating employers are expected to conform to the Illinois Human Rights Act and U.S Equal Employment Opportunity Commission policies regarding nondiscrimination in employment and all applicable Equal Opportunity Laws. In addition, participating employers must abide by the Principles of Professional Conduct for Career Services and Employment Professionals as published by the National Association of College and Employers (NACE). These principles require employers to maintain a recruitment process that is fair and equitable and to help candidates make informed and responsible decisions.
Employer Cancellation & Refund Policy
All cancellations must be made in writing by email to jobfair@iaspa.org. Cancellation notices received by 12:00 p.m. on the seventh day preceding the event will be refunded 100% of fees paid, less a $100 cancellation fee via the original payment method. Cancellation notices received after 12:00 p.m. on the seventh date preceding the event will not be eligible for a refund. If an event is canceled by IASPA for any reason, employers will receive a full refund of the registration fees paid. For any questions about the event, please contact jobfair@iaspa.org.
---
2022 Virtual Job Fair Performance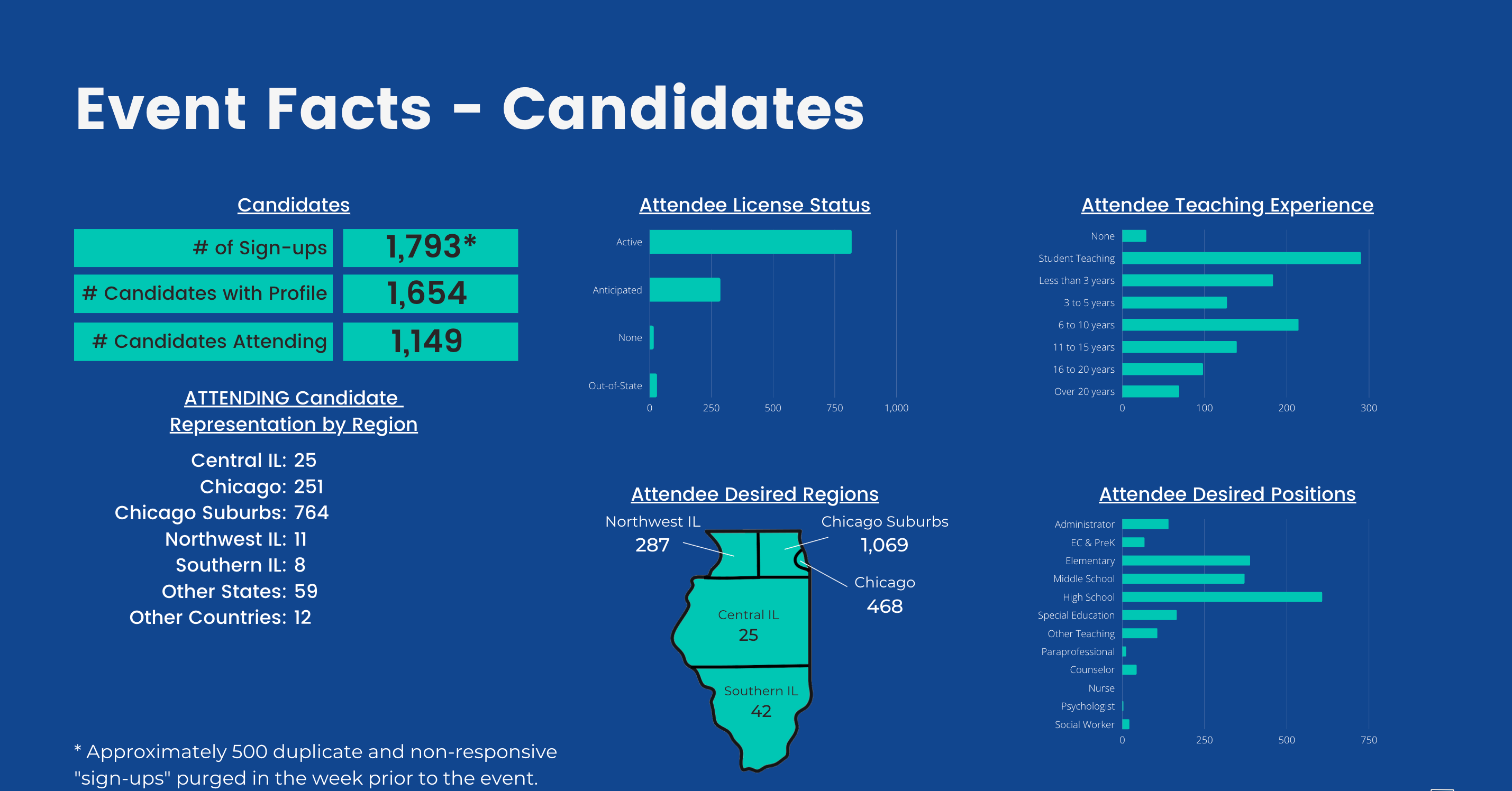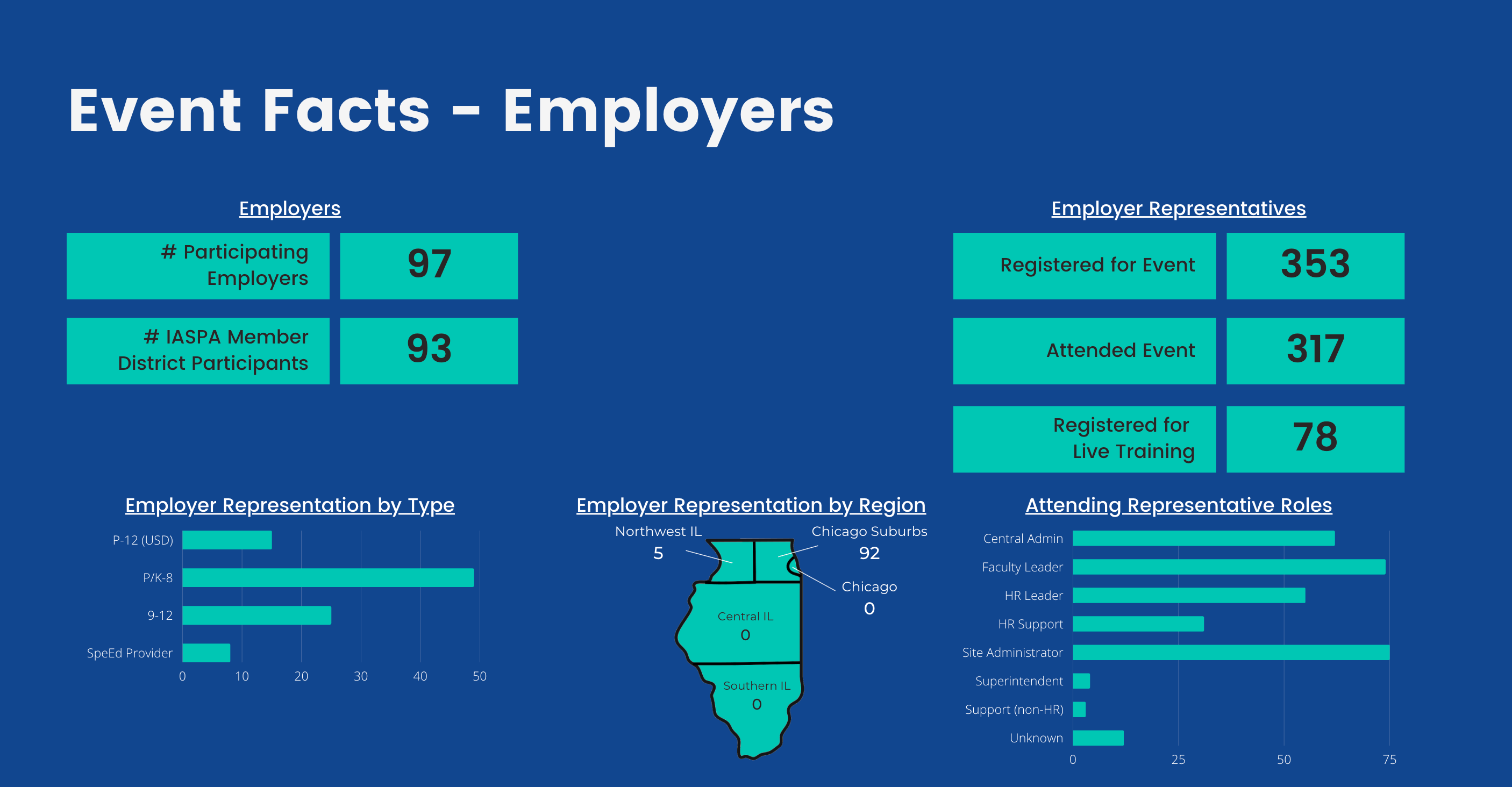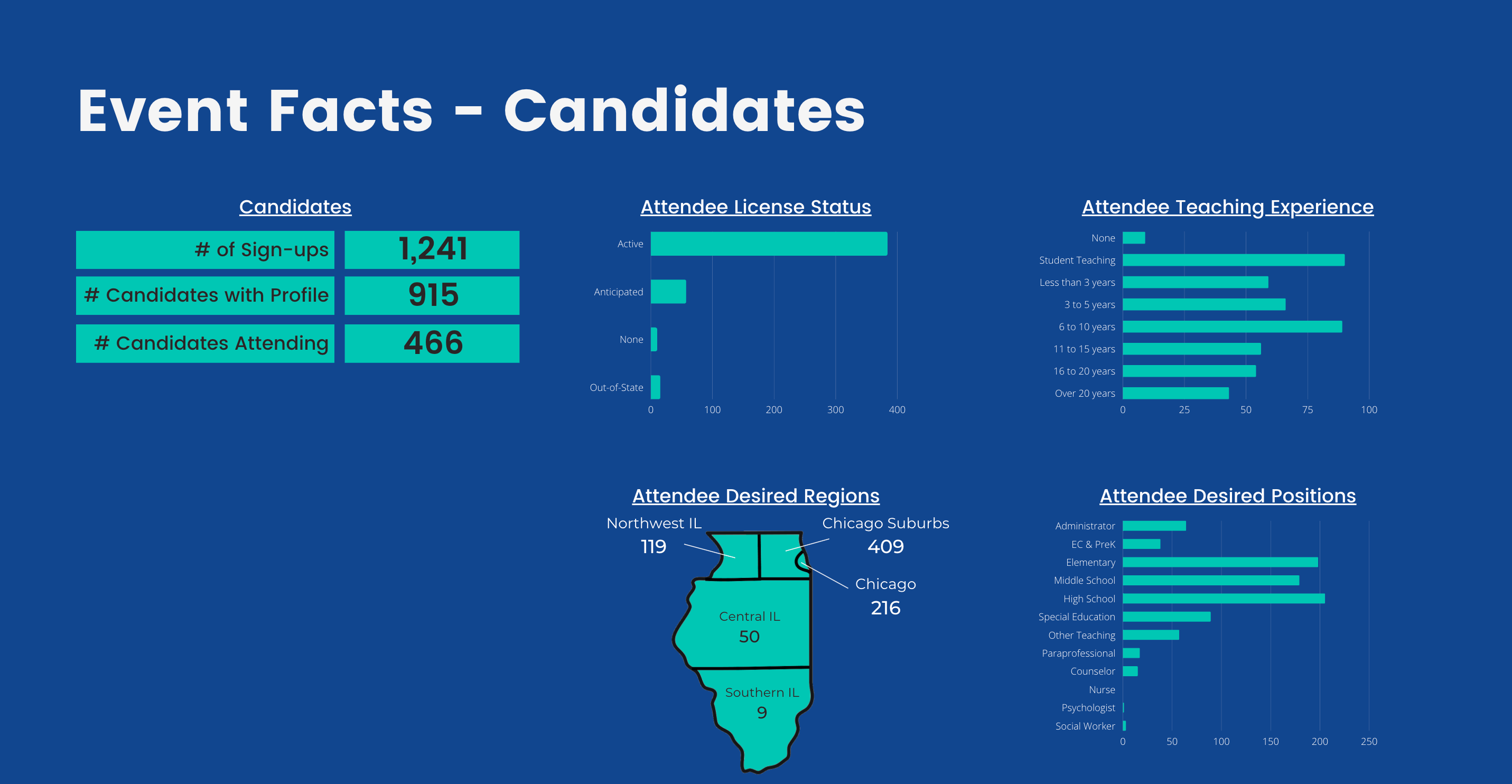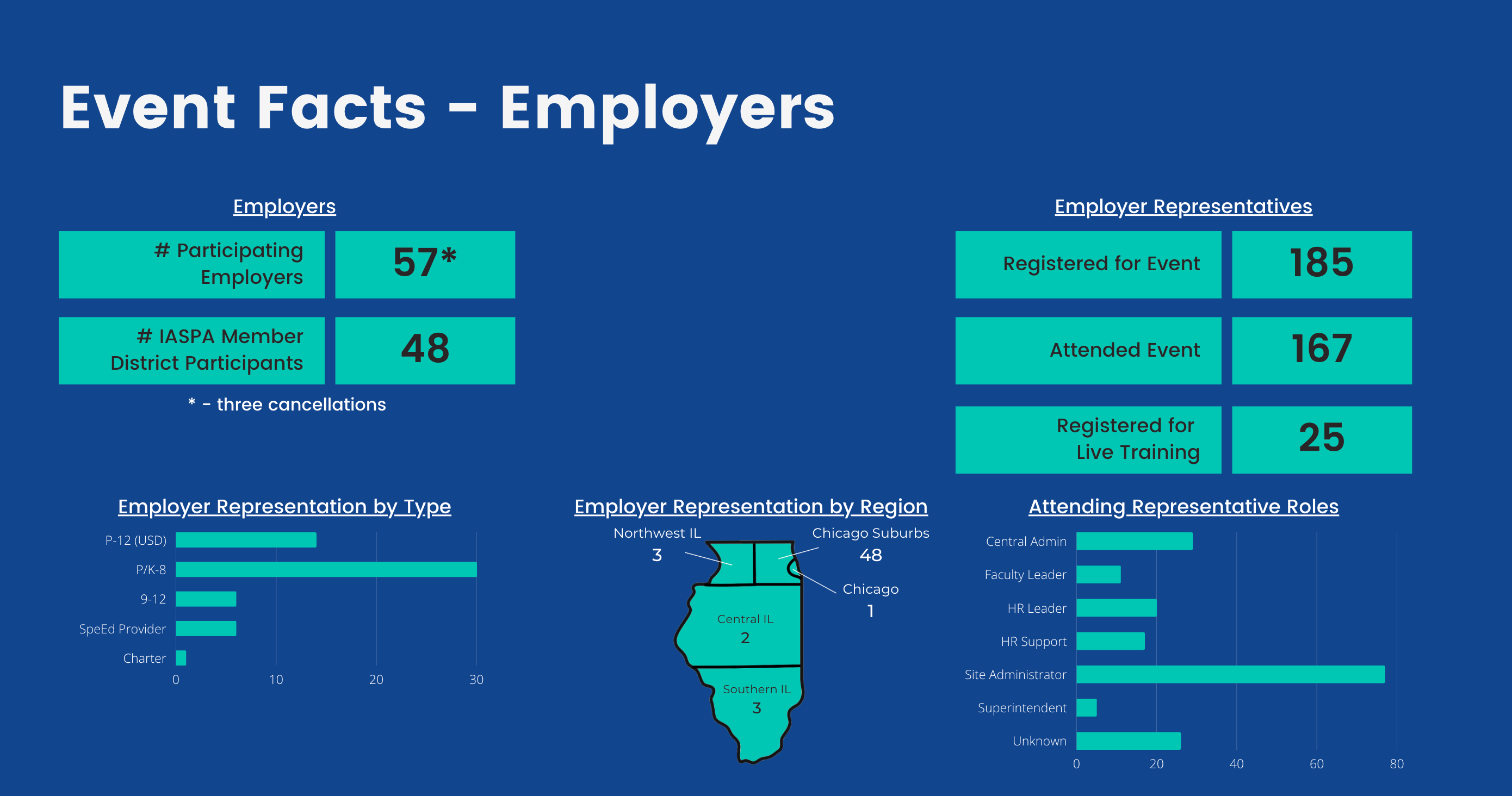 This will take you to a secure registration form hosted by vitamink12.com.
Participating Employers